Yeap..After 41 days of
blogging
..I am officially
F
.
L
.
A
.
M
.
E
.
D
.
Naaaaaaa...........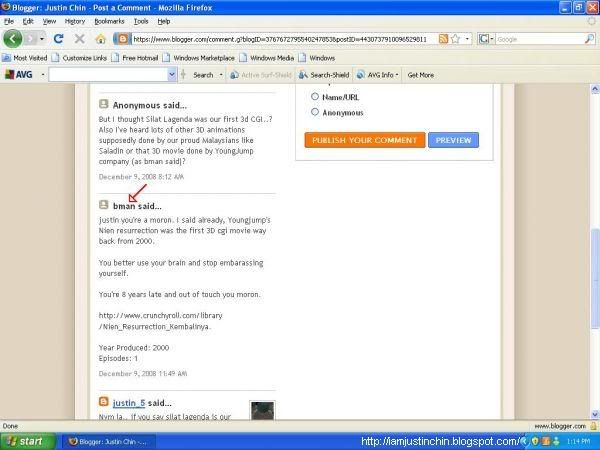 It all started when I post about the "
Geng
" animation which claimed Malaysia's 1st 3D CGI by my sources. Then suddenly this guy, I know he is a guy coz his name is bman came to my blog and start bitching about that is not the 1st CGI, its a animation called Nien Resurrection bla bla bla.. and started calling me moron.. asks me to use my brain bla bla bla.. I mean, why are you soo sensitive over this issue man? Come on.. I bet this bman guy is the one of the people who produced the
Nien Resurrection
animation.. Any angry coz I didn't know about it. Hohoho..(I sound soo childish) But still.. grats to Malaysia for having an animation..
Its not that I can't take a flaming whatsoever..just next time if you wan't to flame me bman.. please leave ur link kay? Don't be a coward.. Hohoho..
U flame me I flame U we all happy~
Hohoho...
anyway..this teaches me to do some homework before I post sumthin..
RandomStuff: Nuffnang is currently giving us a new earning method: Buffered Earnings. I still don't know how it works but I love the sound of it.. Hohoho..