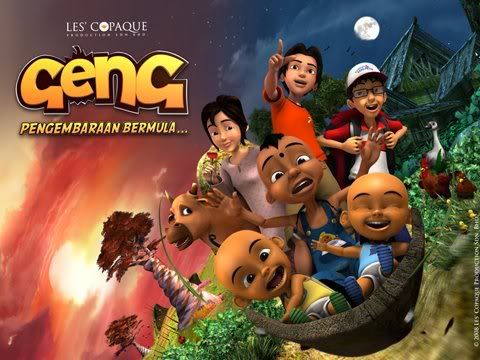 This is Malaysia's first ever
3D
CGI
is done and coming to the cinemas
SOON
!! By using 2 years time with the cost of
Rm4,000,000
and 40 workers , this have proved that Malaysia Boleh and making a 3D CGI is another leap for Malaysia in the world of technology. Featuring the Malaysia's famous twin character,
Upin&Ipin
Synopsis
Strange footprints and eerie voices are only some of the things that frighten the villagers of Kampong Durian Runtuh. Stories tell of a beast lurking in the forest at night. Nobody dares to find out what it is, until Badrol and Lim who are on a vacation trip to the same village, stumble into the very heart of the mystery itself. Now it's up to the two boys together with their new found friends Rajoo the animal whispering boy, Ros the village beauty, and the mischievous twins to embark on a journey of action, adventure and mystery.

When this post is written, there are still no confirmed date of release. But it is estimated to be around 1st Quarter of 2009(Jan-May).
So must watch ar!! Must support keluaran tempatan!! Hohoho..
RandomStuff:My parents bought me new cupboard man.. its nice and have this sliding doors which is very Japanese-ish.. Hohoho.. I like it. Thanks to Mom for choosing and thanks to Dad for paying.. Hohoho..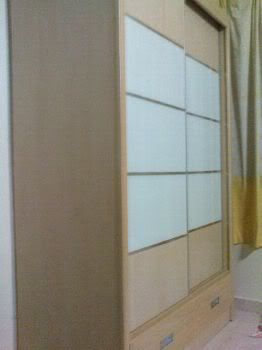 Credits to: Gempak
,
http://www.gengthemovie.com/