Yesterday, me and my brother went to KL Central to meet with my cousins. One is from Melaka and one is from TARCollege. We all decided to spend our weekend together. Hohoho..
Cousin no.1=Ivan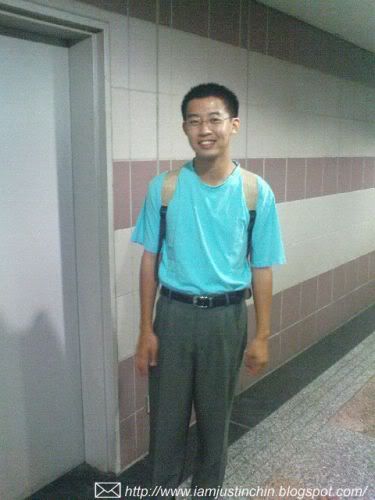 Cousin no.2=Daryl
When they both arrive, it was 11pm already and I reached home on 11.30pm. So they went to my home. Me and my little brother wen't to watch MADAGASCAR 2~!(I promised to bring him to watch the movie after his exam ended..hohoho..)
So..our conquest to eat Yong Tau Foo begins on the next day.(10am)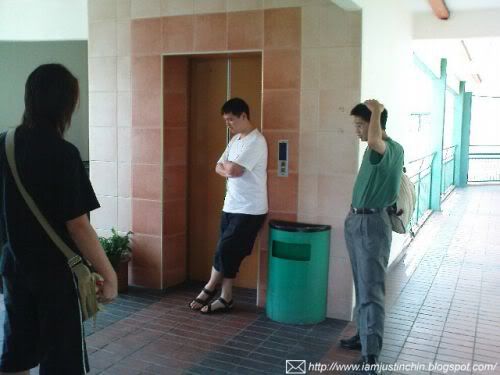 Us 4(including me=holding camera) is the Sabah Secret Food Hunter Agent(see their poses)..Hohoho..
I think most of us know this is the best Yong Tau Foo in Ampang.Their business has been running for years now. The restaurant I'm talking about is Restoran Foong Foong or more commonly known as Ampang Yong Tau Foo..(By the name also we can know it is the best Yong Tau Foo restaurant in Ampang).
>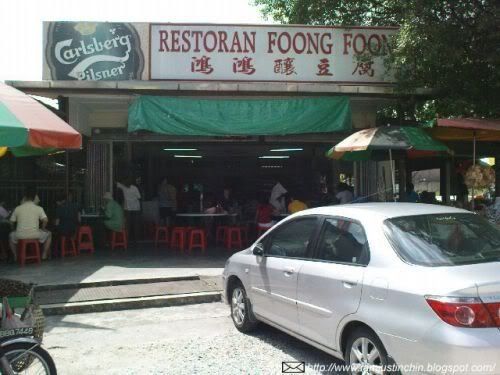 So, without wasting anytime, we sat down and ordered.
Jeng~jeng~jeng~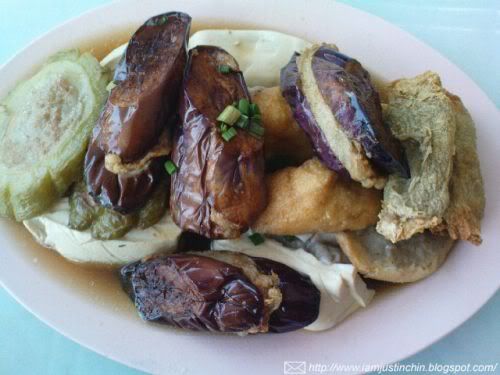 (16 pcs)
Hohoho..I love em! Especially the brinjal one..Hohoho..
Actually they are alot more varieties of yong tau foo but me and my cousins only like to eat these few types. Hohoho..
So we started to dig in bebeh~!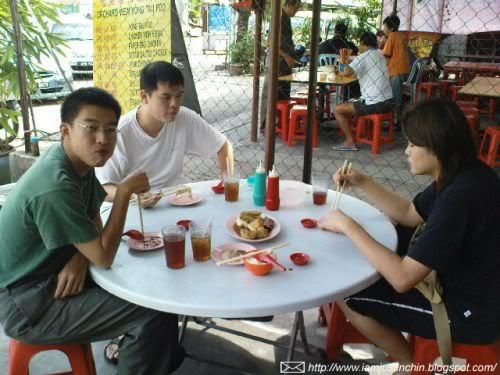 Hohoho...
After we finish all the yong tau foo and egg tarts(from a stall in front of the restaurant), we decided to order another plate!! Hohoho~
When it arrive I have to eat ASAP or else my cousins gonna finish it. Hohoho.. After the yong tau foo is eaten till half only I have time to snap the 2nd plate(15pcs) picture~.. Hohoho..
Although the yong tau foo at this shop is delicious, we still thinks that our grandmother's yong tau foo is the best! Hohoho..
The down side of this shop is that they only serve tea based drinks. No soft drinks. No Milo Ice(argh!!!).
This shop is located near the Loke Yun Chicken Rice restaurant..Hohoho..don't know where is Loke Yun? Scroll down and see my previous post. Hohoho..