Wahh!!Wohh!!Wuhh!!
Actually, to stay at KL but never been to the KLCC's Skybridge is kinda unpatriotic. So. Me and my older brother and cousin no.1(to know who is him see the previous post)were also known as the Sabah Boyz decided to go there for the 1st time!!! Hohoho..
My cousin no.1 told us that we need to take somekind of ticket to go up the KLCC Skybridge and it's free. So we went there and we saw some thing we least expected..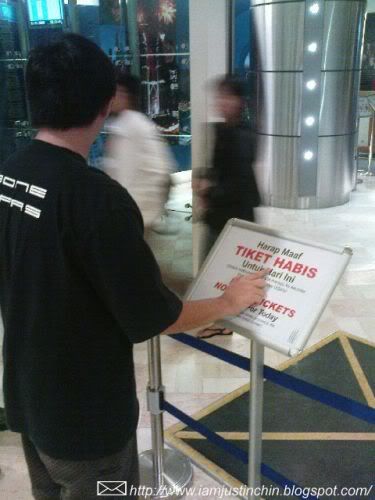 Closer view of what I'm pointing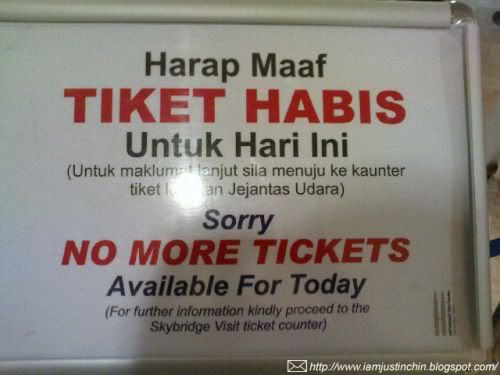 OH MY GOD!!! No more ticket!! I don't know that the ticket will run out. If I do, I will go there to get the ticket 1st thing in the morning but what to do..already late.. sobs..
My cousin from Melaka who came all the way here just to go up there..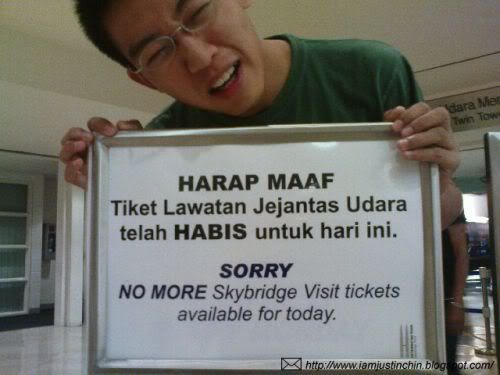 We just stand there, looking at those tourists with the tickets went in there. From the 1st person till the last person. Then suddenly the ticket usher walked towards us and said..
Ticket Usher:You have ticket? Please go in..
The Sabah Boyz:No we don't..
Ticket Usher:Then why are you standing here?
The Sabah Boyz:Coz we want to go in..
Ticket Usher:How many of you?
The Sabah Boyz:Three..
Ticket Usher:Okay..you three may go in coz some people is absent.
The Sabah Boyz:*joys!!*
Hohoho..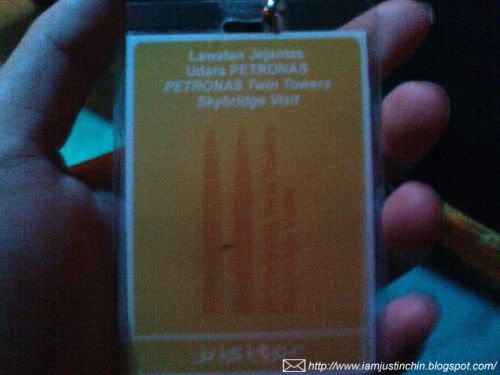 Taddaaaaa~!!! The view up there~ Hohoho..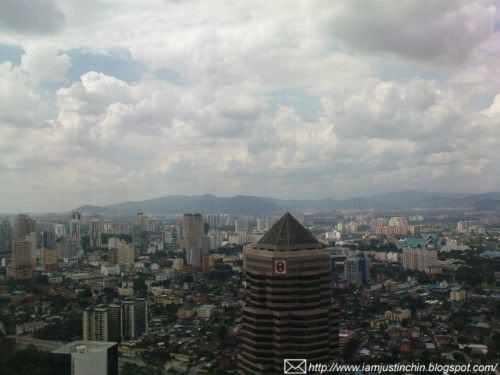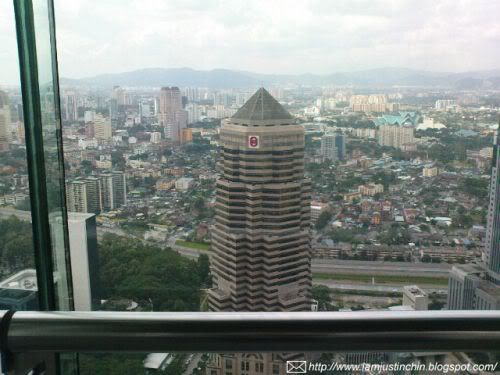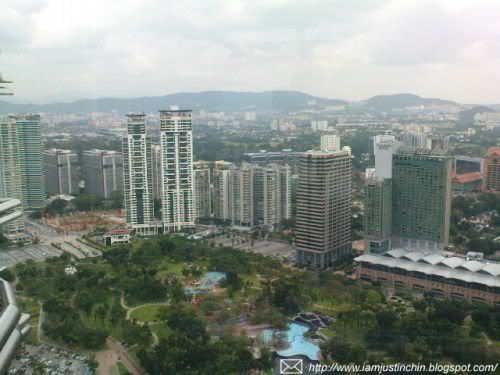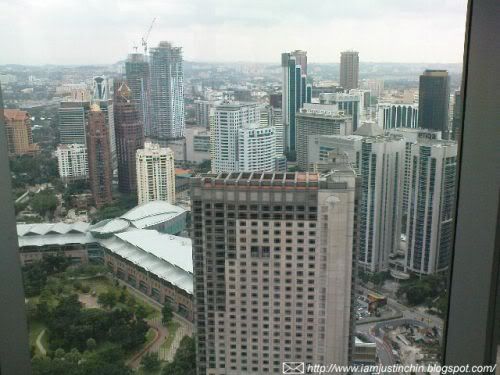 The view below..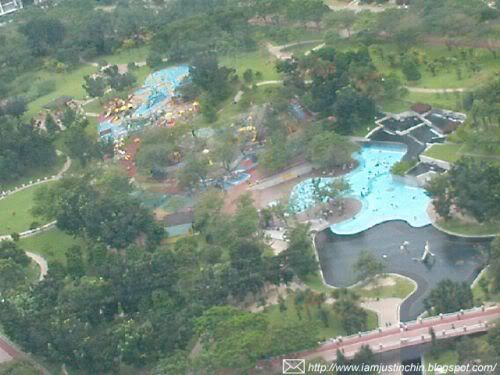 My personal fav(I dunno why)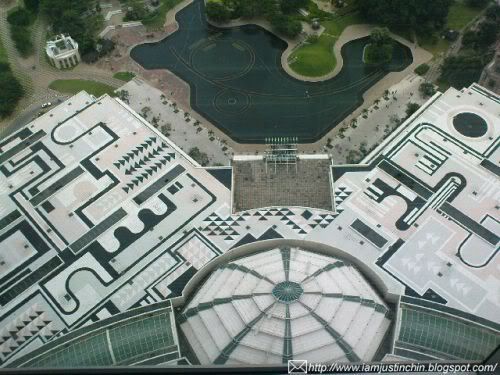 Hohoho..and guys..look what I found~!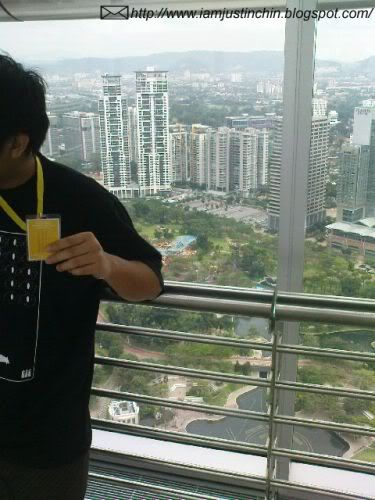 Err..sorry..can't see..nid zoom in..Hohoho..
Still can't see.. nid zoom in more..
TADAAA!!!
Hohoho..
Then we went to eat..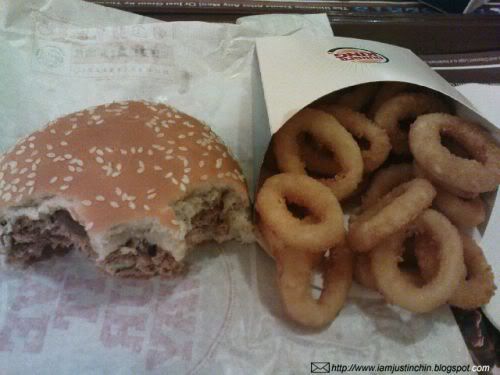 (Half eaten BK Double Swiss Mushroom a.k.a the most expensive Burger King's burger..Hohoho..I even upgrade it to Large and add another 50sen to change the fries to onion rings..hohoho..too hungry edi..hohoho..)
Then we went back home and the day ended with me gaining new experience!! Hohoho..
RandomThoughts:I was wondering why they don't open this Skybridge at night. The view gotta be alot more beautiful than morning..